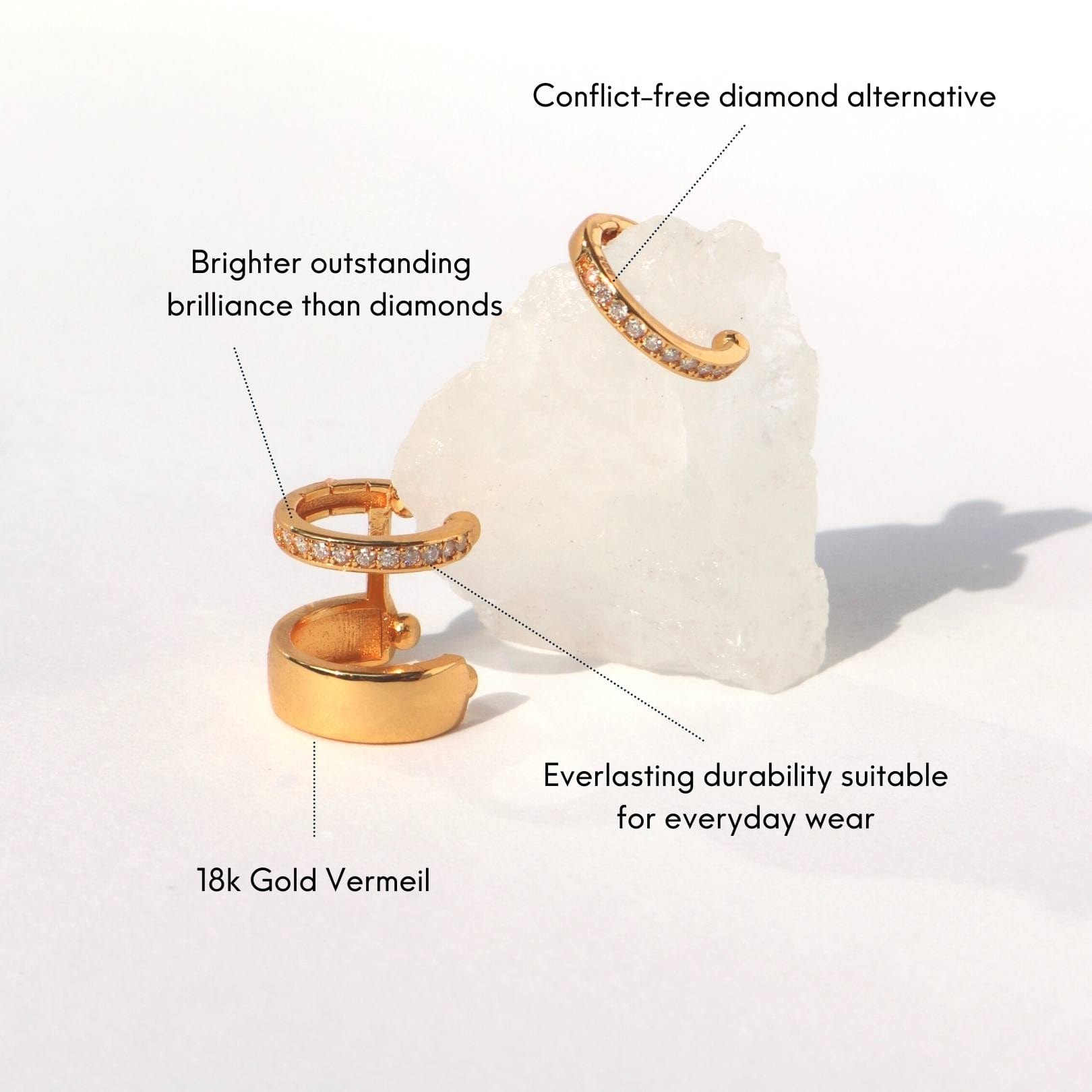 Interstellar Moissanite Ear Cuff
Let's close the space between us. This moissanite ear cuff orbits around your ear, meets the conch beautifully and never wants to leave. No piercing required, can be adjusted for a perfect fit. 
Sold as a single.
MATERIALS
Handcrafted in 18K gold vermeil, a thick gold layer on sterling silver. Our gold layer at 2.5 microns is 5X thicker and more durable than the average gold plating.

Paved with 10 moissanite jewels - ethically-sourced gemstones with a scintillating fire brighter than a diamond.
DETAILS
Moissanite: 0.04 in / 1.2 mm
Diameter: 0.47 in / 12 mm
FAQs
Will your jewelry tarnish?
Vermeil doesn't usually tarnish and can last for decades if cared properly.

Is your jewelry hypoallergenic? 
Handcrafted in precious metals only, all Ardant pieces are 100% hypoallergenic. No nickel or brass here.

How do I take care of my jewelry?
Remove your jewelry before showering and keep your jewelry in a cool, dry place, stored separately from other pieces. Here's a detailed care guide.

See all FAQs for more info.
See What Others Have Said